If you follow Lindsay Ell or Bobby Bones you know that this week has been filled with drama surrounding their personal lives! I'm going to go ahead and stick my neck on the line and say that I agree with Lindsay and Bobby, your personal life should not determine how far you get to go in your career! With all this negative buzz and few women being played on country radio Bobby decided that he was going to encourage everyone to support females in country music! So today, pick a female artist, one that you love, or a new one, and download an album you don't have in order to support them and their careers! Here is a list of some of our favorites if you need a little help!

Kelleigh Bannen

Kelsea Ballerini

Lauren Alaina

Lindsay Ell

Marren Morris

Risa Binder

SaraBeth

Have an artist we should add or check out? Leave the name and song in the comments!
Powered by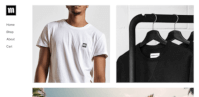 Create your own unique website with customizable templates.