Today I want to introduce you to Canadian country music sensation

Codie Prevost

. Codie started his career by taking out a small business loan so that he could go to Nashville and record his album

The Road Ahead

. Since then he has shared the stage with some of country music's hottest artists, won many awards, and had some great achievements. Check out the interview we did with Codie to learn more about him and his music career!

NN: Tell us a little bit about yourself so we can get to know who you are as a person and a musician!
Codie: I grew up on a farm in Saskatchewan listening to Country Music for most of my childhood. My mom would play a lot of records by Johnny Horton, Johnny Cash, Loretta Lynn, and other legendary Country Music artists. When I entered into High School I ended up forming a punk rock band with 3 of my friends. We would cover songs by Green Day, Blink 182, Goldfinger, and other punk rock groups. I had a close uncle of mine pass away and I had to go to Calgary, Alberta to attend his funeral. I had saved up $1100 from the previous summer working on road construction and I was going to buy a new Electric Guitar. I remembered my uncle who passed away and his love for country music. When I went into the music store I tried a few electric guitars and then my dad talked me into going to the acoustic guitar room. I remember picking up a Takamine acoustic guitar and played one strum and I was sold. I still have the guitar today. After this I went home learned Johnny Cash and have been performing Country Music ever since. In 2004 I put together a business plan took out a small business loan and travelled to Nashville to record my debut album "The Road Ahead".
NN: As a singer/songwriter, what is your favorite song that you've written? What is the story/meaning behind it?
Codie: My favorite song I've written would be a song called "I'm Okay". It was a song I wrote back in 2009 and it was written for a friend of mine. When we were growing up she went through a very tough time dealing with the loss of her brother. I always wanted to find someway to help. One day in Nashville I sat down with my songwriting friend Adam Wheeler and out came this song called "I'm Okay". I've performed the song live for quite awhile now and people have really connected with it. As a songwriter that is very rewarding to see people connect to lyrics on that level.
NN: You have played concerts with FGL. Big and Rich, and more. Have any of them given you advice that you've taken into your own career, what was it? What is one thing you learned from watching these artists that you will take into your own career?
Codie: I've been very fortunate to share the stage with some of music's most talented artists. Anytime you can get a chance to be back stage and see what happens and how things are done on that level is an incredible opportunity. I learned so much from watching those performers and have definitely taken a few points and input them into my live show. The opportunity has given me the chance to learn how to engage and interact with the crowd and for me that has always been number one when it comes to my live performance.


NN: You already have some tour dates set up for 2016, do you have any shows that you are looking forward to? Do you plan on setting up any USA dates?
Codie: That is a tough question because I really look forward to every single performance I do. It's amazing to get into a town and meet as many people as you can in the short time you're there! I am heading out to Ohio in May and am really looking forward to it! The plan is to get more US shows booked very soon so I can meet all my US fans in person!
NN: What does 2016 have in store for you?
Codie: 2016 will be a busy year! I will be touring lots and also working on a new album! One of my favorite parts of music is getting into the recording studio and hearing the songs I've written take on a brand new life for the first time with the band.
NN: What is one thing that you hope to cross off of your musical bucket list and why?
Codie: I hope to get the opportunity to start my fan club very soon. There are so many amazing people that have supported me along this journey of music and I really want to give back to them by starting the fan club and showing them how appreciated their support is! My fans and I get together every Tuesday evening for the Tuesday Night Twitter Party, where we all log on and chat for an hour. It's been incredible to see that grow and I really want to build on that!

Codie has had many amazing achievements lately! These include:
-being a four time Canadian Country Music Association Award Nominee including "Album of the Year", "Rising Star", and "Interactive Artist of the Year".
-Receiving 26 Saskatchewan Country Music Association Awards
-Becoming the winner of the CCMA Fanfest Contest
​along with many more!

​Follow Codie on social media at the links below!


Powered by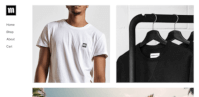 Create your own unique website with customizable templates.