I have been and continue to go to many concerts! You will continually see my concert re-caps and re-caps of past concerts that I have attended but haven't posted about. However, I don't always want it to be my concert re-caps! I want to get you readers involved and to share your concert re-caps because I'm sure you go see different artists than I do! So, if you would like to be featured on the blog here's how:

Email countrymusicislife1@gmail.com with the following:
1. Three pictures of your concert (of the artist, of you and the artist, anything concert related)
2. Include an account/story of how the concert went, what the artist did, sang, and so on, as well as any other cool stories
3. Include a rating, how well did you enjoy the concert 1-5 (1 being didn't have a good time, not a good artist; 5 being great artist great show)

We can't wait to hear from you and get your stories on the blog!

Powered by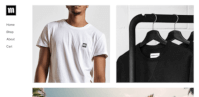 Create your own unique website with customizable templates.